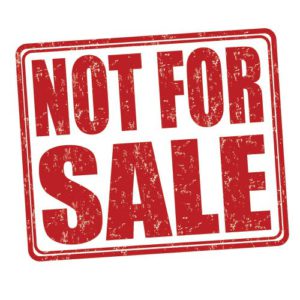 Buying a house these days isn't always easy in Amherst and much of Western New York.   Are you house hunting in a competitive market and having no luck finding a home? Did you find your perfect home – but it's not for sale? Then you may be wondering if you can try to buy a home that doesn't have a "for sale" sign in the front yard.
While trying to buy a home that isn't currently listed is an option, it has its challenges. Here's what to do if you really want to buy a home that isn't for sale.
Finding the perfect home
Some homeowners will be more open to offers than others, so it's best to tailor your search to reach those who may be receptive. There are a couple of ways you can do this.
The first is to find expired listings or listings that were taken off the market. There could be a variety of reasons why the listing was removed or the home didn't sell. Perhaps the sellers wanted to work with a different agent, or they weren't getting the offers they had expected. Whatever the reason, these homeowners might be responsive to your offer.
Secondly, drive around the neighborhood where you would like to buy and make a list of homes that are appealing to you. Then search for those properties online and find out how long the current owners have lived there. If the sale is recently new, chances are the owners aren't ready to sell. But if they've lived in the home for five or more years, it could be worth reaching out to them to see if they would entertain your offer.
Making an offer
Once you've found a home you'd like to buy, the next step is to make an offer to the owners. Showing up unannounced on their doorstep with an offer probably isn't going to win you any points. The best way to reach out is to write a letter.
Work with your agent to craft a specialized offer, and explain to the owner why you would like to buy their home. It's possible that the owners receive letters like this regularly, especially in an active market, so you need to make yours stand out. Don't be afraid to be personal, and appeal to them on an emotional level. However – do be aware that you don't want to get stuck with a home that has major issues not apparent from the street. Your offer should contain an appraisal contingency, so you're not paying more than what the home is worth.
Be ready for rejection
Ultimately, most of your offers will go unread, or the owners will not respond. Be patient and remember that people can be emotionally tied to their homes. And often they weren't expecting an offer. They will respond in their own way and in their own time.
While trying to buy a house that isn't for sale can be a long process that comes with its fair share of disappointment, don't write it off as an option. You never know who will say yes, and that home you've always dreamed about becomes your reality.   This is where working with an experienced professional who can guide you through those ups and downs is important.   Our team is ready and up to the task!   Just call us today and ask for Colleen or Terri who specialize in this type of work at (716) 688-4900,
What About One Of These Homes?
[idx-platinum-widget id="2979-44824″ ]

All statistics are gathered from the Buffalo Niagara Association of REALTORS®.

For more information – call us at: (716) 688-4900


Thinking of selling your Western New York home? Find out the current market value of your single family home, condo or investment property by calling us at (716) 688-4900 to discuss what is happening in today's Western New York Real Estate Market. We would be happy to give you a personalized Comparative Market Analysis for your home or assist you to purchase a home.

Properties found on this Web site may be listed with a brokerage other than the owner of this site.  They are displayed here via the Internet Data Exchange (IDX) system of this broker's MLS. All information deemed reliable but not guaranteed and should be independently verified. All properties are subject to prior sale, change or withdrawal. Neither listing nor displaying broker shall be responsible for any typographical errors, misinformation, misprints, and shall be held totally harmless. © 2017 Western New York Real Estate Information Services (WNYREIS), LLC. All rights reserved.