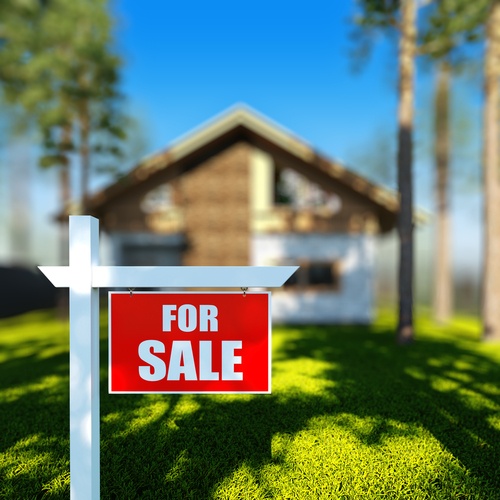 If you're one of the millions of homeowners who faced foreclosure in the last few years, you may be wondering what your chances are of buying again in the future. Will you qualify for a mortgage? How long do you have to wait? While buying another home may be a difficult process, it isn't impossible. Here's what you need to know.
It's a waiting game
It's important to know that having a foreclosure on your record doesn't mean you'll never be able to buy a house again. But it does mean that you'll have to wait a period of time before you're eligible. The length of that waiting period is determined in large part by the type of loan you are applying for. For a conventional loan, lenders require that borrowers wait at least seven years since their foreclosure was complete. However, if you're applying for a VA loan or an FHA loan, that waiting period can be as little as two years.
You may be able to reduce your waiting time
One way that you can help shorten the period of time you need to wait is to demonstrate that the foreclosure was the result of a significant financial setback. This could include a layoff, health problems or even a divorce. You'll want to collect documents and keep a detailed file to back up your claim. You can submit these documents as well as a letter to your mortgage lender, to see if it can help speed up the process.
You need to rebuild your credit
Your credit score takes a big hit when you go through a foreclosure. Rebuilding your credit is the first step towards eventually being able to qualify for a mortgage. So how do you do that? Be sure to pay all of your bills on time. Don't max out credit cards and don't take on other debts, like a car loan. You're going to need a score of at least 580 to qualify. Periodically check your credit report for errors that could count against you, and work to have those errors removed.
Start saving now
Unless you're applying for a VA loan that does not require a down payment, you'll want to start saving right away. You'll need as much as 10 percent down – maybe more, depending on the lender.  Lenders will want to see proof that you have savings that can help offset future financial hardships like the ones that may have led to your foreclosure. The more money you have saved, the more likely you are to qualify for a loan, and the better your interest rate will be.
Don't be afraid
In the end, don't let a past foreclosure keep you from pursuing your dreams of homeownership. Though you'll have to jump through some extra hoops in order to qualify for a new loan, you won't be prevented from ever owning a home again. As long as you repair your credit and save, you are well on your way to making those dreams a reality.
What About One Of These Homes?
[idx-platinum-widget id="2979-46711″ ]

All statistics are gathered from the Buffalo Niagara Association of REALTORS®.

For more information – call us at: (716) 688-4900


Thinking of selling your Western New York home? Find out the current market value of your single family home, condo or investment property by calling us at (716) 688-4900 to discuss what is happening in today's Western New York Real Estate Market. We would be happy to give you a personalized Comparative Market Analysis for your home or assist you to purchase a home.

Properties found on this Web site may be listed with a brokerage other than the owner of this site.  They are displayed here via the Internet Data Exchange (IDX) system of this broker's MLS. All information deemed reliable but not guaranteed and should be independently verified. All properties are subject to prior sale, change or withdrawal. Neither listing nor displaying broker shall be responsible for any typographical errors, misinformation, misprints, and shall be held totally harmless. © 2017 Western New York Real Estate Information Services (WNYREIS), LLC. All rights reserved.